Mulch delivery is an affordable service that helps keep yards looking beautiful without a huge investment in labor. Mulch helps keep weeds down, improves water efficiency, and adds a cohesive look to landscaping. Saunders Landscape Supply delivers mulch throughout Maryland and Northern Virginia at affordable prices.
Use our Zip code Pricing Tool to discover how much our Double Shredded Hardwood Mulch is per cubic yard in your area.
Our services include:
Double Shredded Hardwood Mulch
This is a softer stringy mulch that is excellent in decorative landscaping beds. It works well to stop or reduce weed growth and it is excellent at retaining soil moisture. As its name implies, this is a shredded mulch rather than chipped. Your zip code determines the price for Double Shredded Hardwood Mulch. Delivery is available in Maryland and Northern Virginia.
Color Enhanced Mulch
Our Color Enhanced Mulch is available in red, brown, and black and gives property owners the opportunity to create a stunning landscape effect. Our Color Enhanced Mulch does not fade and holds its color much longer than Double Shredded Mulch. If you want consistent color for landscaping projects, this is the mulch for you. It helps to control weeds and it is excellent at holding moisture in the soil. Your zip code determines the pricing for Color Enhanced Mulch. Delivery is available in Maryland and Northern Virginia.
Playground Carpet Mulch
This is a lovely grade of mulch that is soft without being pokey or sharp. It is a perfect addition to playgrounds where smaller children play. It has a soft cushioning that helps absorb the shock at the bottom of slides and around play equipment were falls can occur. The compact nature of this mulch makes it easy to clean, yet, it still provides a soft cushion. Delivery is available in Maryland and Northern Virginia.
Playground Wood Chips
Playground wood chips are perfect for high traffic areas and where older children play. They are perfect under climbing structures and swings as they help to define an area, filling ruts, and create a smooth and level playing area. These chips help to reduce weeds and they do a good job of absorbing moisture. The benefit of using Playground Wood Chip mulch is that it lasts much longer than many other types of mulch. It has a slower decomposition rate meaning that it needs replacing less often and that adds value to this product.
Cedar Mulch
This mulch is only available in Northern Virginia and not deliverable to Maryland. Cedar Mulch is a wonderful mulching product. It is similar to Double Shredded Hardwood Mulch but adds in a few additional benefits. First, Cedar Mulch has the ability to deter insects. Cedar is a hardwood and when used in furniture it helps drive away moths and other insects. As a mulch, those same benefits apply. Cedar Mulch makes an excellent and green tool for keeping outdoor insect pests at bay. Cedar Mulch
Cedar Mulch also has anti-fungal and antibacterial properties. What this means for property owners is that Cedar Mulch decomposes much slower than other hardwood mulch such as our Double Shredded Hardwood Mulch. Expect our Cedar Mulch to help repel insects. It is also an excellent barrier against weeds and it is a top product for holding moisture in the soil.
How to Determine How Much Mulch You Need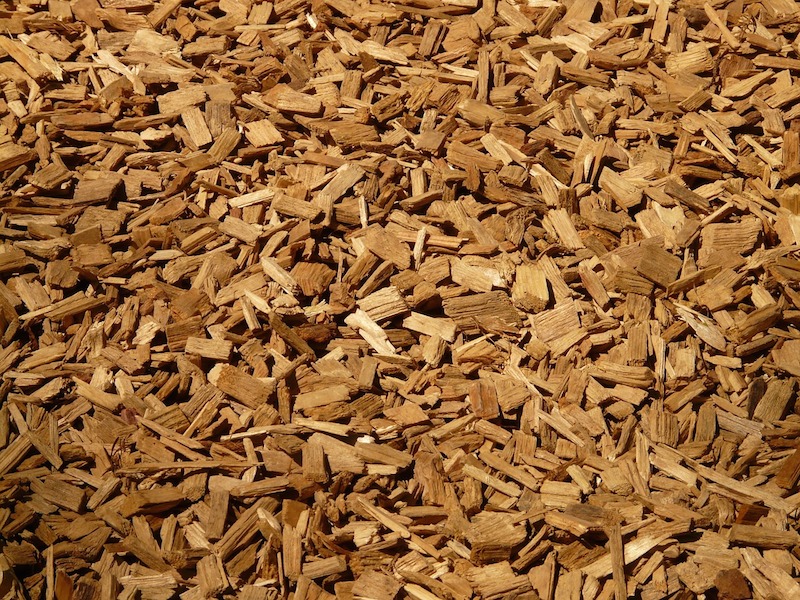 Use our Calculator: If you know the area measurements (width and length) measured in feet then you can determine how much mulch you need using our online calculator. You will need to add in the depth, which how many inches deep you want the layer of mulch and the calculator will do the rest.
Use the Area of the Project: If you know the area of landscaping bed then you can determine how much mulch you need by using the fact that one cubic yard of mulch covers 108 square feet.
Delivery Rates and Requirements
The pricing of mulch is by the cubic yard. There is a five cubic yard minimum for delivery and your zip code determines the price in cubic yards. For an online estimate of our pricing visit our Mulch page where you can use our pricing tool by entering your zip code.
Note: The price per yard is the price you pay. We do not charge a delivery fee, but we do require a five-yard minimum purchase for delivery. In rural areas, we may assess a delivery fee due to the added time for travel and labor.
How to Schedule Delivery
At Saunders Landscape Supply, we make ordering landscaping products easy. Here's how to order mulch for delivery:
Visit our mulch page online
Enter your zip code in the big green box and hit submit. This will show you the pricing for your area.
Select the mulch you want by using the drop down menu. Click the "Add to Cart" button. Repeat as needed to add other types of mulch.
When you are ready to checkout click the "Proceed to Checkout" button on the bottom right of the screen.
If you are a new customer fill out the form to create an account. This will include information about your address for delivery. then click the brown "Register" button on the bottom of the form.
Pay for your order.
Delivery Options:
Saunders Landscape Supply generally delivers the same day you place your order. However, if we receive your order after noon, we typically deliver the next business day. You can opt to receive the order on a specific day. We deliver all landscaping supplies to your driveway. We will deliver whether you are home or not. There is no need to take off from work for delivery.
Other Services
Saunders Landscape Supply offers a range of landscaping services. In addition to our mulch delivery services, we deliver top soil, gravel and stone, sand, wood chips, and even firewood.
For faster service and special pricing call us directly:
In Maryland: Phone (301) 461-5687
In Northern Virginia: Phone (703) 764-4831
We sell and deliver quality, high-grade landscaping products for projects just like yours. Reach out to us with questions as we are happy to answer questions or provide information to all of our customers.